I want you to tell your story. For me the best way to tell a story is via video. Because with video you can show what you do, how you do it and why. I believe in a personal touch. Because that's when you really get people connected to you.
How do we get their?
After a first meeting we'll discuss what you want to tell and how. In one single video you can't tell your whole message. That's when we're going to build a strategic plan. Together we make personal and honest videos from high quality.
I love it when a plan comes together!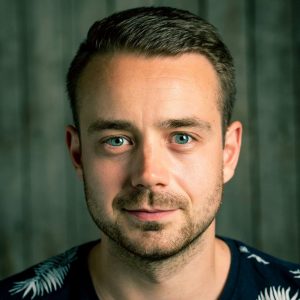 Video has become very important. In 2020 we expect that 85% of all media is video. People are sharing video's more than ever before. That's why you have to tell your story and why you need video. So people know who you are and get to know of your product.
Everyone needs video!
I work with people who have the best qualities.
This could be you, me, but also my network.
For some projects I uses others to create only the best.
Working together means you need a strong commitment.
Therefore I have five core values to become succesfull together.
Quality, we need the best quality.

Flexibility, from both ways